L'Assiolo IGT Toscana
Red Wine Merlot 50% – Cabernet Franc 25% – Cabernet Sauvignon 25%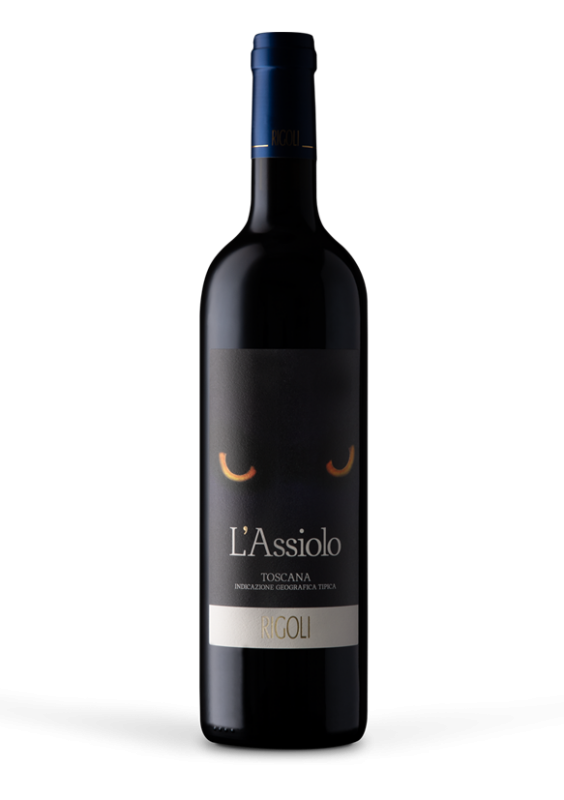 Terrain – foothills, medium texture, limestone, dry, good balance of nutrients.
Vineyard – 5100 vines per hectare, spurred cordon method
Yield 500-600 kg/ha.
Grape varieties – Cabernet Sauvignon 25%, Cabernet Franc 25%, Merlot 50%.
Harvest – Merlot, first half of September, Cabernet, first ten days of October.
Traditional red wine vinification process.
7 days fermentation and 6 days maceration with remontages and reduction of temperature.
Ageing – 12 months in French oak barrels. Malolactic fermentation.
Fining – at least four months in the bottle.
Alcohol 14.5% – Total acidity 5.60
Serving temperature 18-20°C
Organoleptic properties – intense ruby red colour with hints of garnet. Aromas of ripe red fruit; plum predominates with cherry and hints of liquorice, mint and chocolate. Palate – well balanced due to the acidity and soft tannins. A rich, savoury aftertaste that lingers.
Accompanies baked pasta dishes, steak, game and mature cheeses.
International awards: