RIGOLI Events
Hospitality
---
Tending and maintaining our lands has always been pivotal to us, let alone spreading the Tuscan wine culture. We take great pride in our hospitality and our annual events aiming to facilitate an exchange of ideas and experiences. Everyone is welcome and our doors are always open to visitors that wish to try our products. With the spring comes the wanderlust thus countless tourists from all over Europe hop on their bikes–Enobikers–and start their wine and biking tour through Tuscany.
May Day at the Azienda Rigoli  
Every year we invite you to celebrate the International Workers' Day with us. There's barbecue, live music, and wine from the new vintage.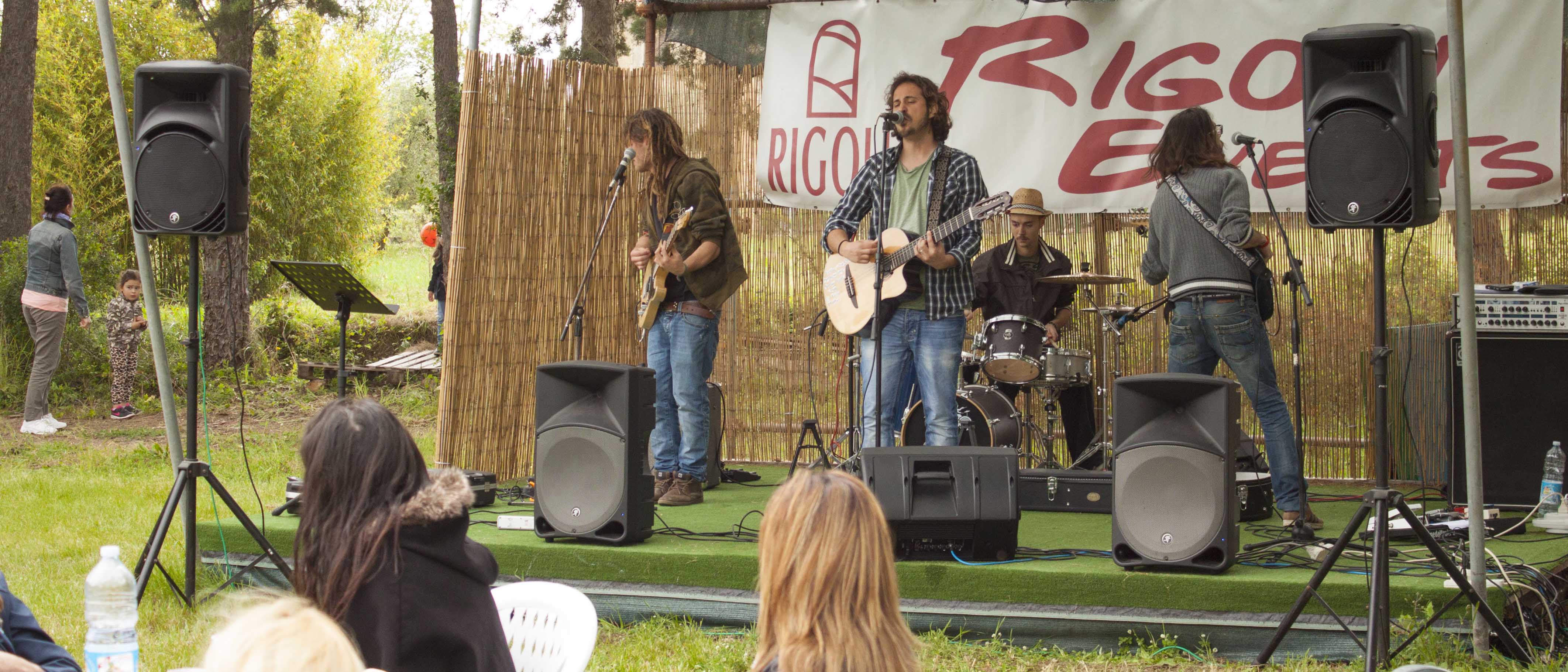 ---
Since 2009 we have hosted three evenings distributed during summer with the slogan Wine, Music, and Art. Every year we welcome around 500 guests with Tuscan delicacies and our luscious wines. An excellent occasion for wine enthusiasts, art lovers, and live music aficionados.