Accordo IGT Toscana
White wine – Ansonica  100%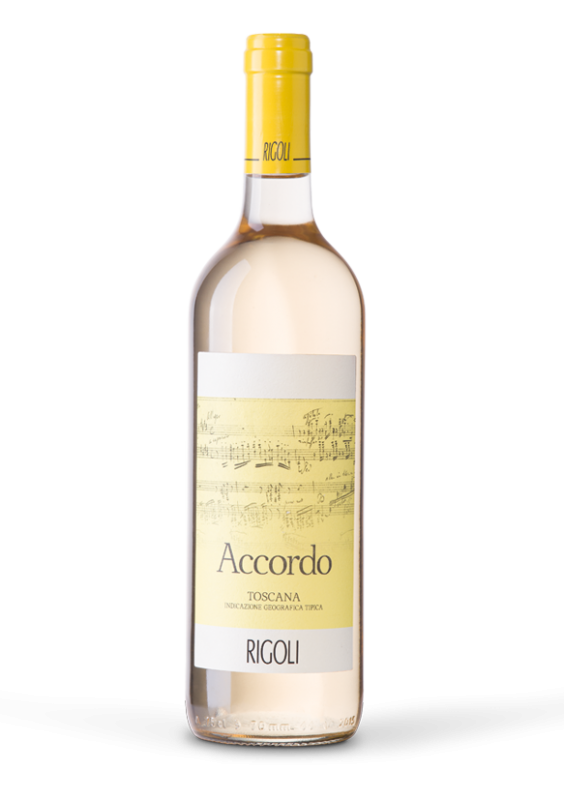 Terrain – foothills, medium texture, limestone, dry,
good balance of nutrients.
Vineyard – 5100 vines per hectare, spurred cordon method.
Yield 600-700 kg/ha.
Grape varieties – Ansonica
Harvest – first half of September.
Vinification – soft pressing, static settling of the must and fermentation at controlled temperature.
Fermentation at controlled temperature 16-18°C.
Fining – at least three months in the bottle.
Alcohol 13.5% vol – Total acidity 5.60.
Serving temperature 10-12°C
Organoleptic properties – straw coloured, floral aromas with citrus notes. Palate – savoury, good level of acidity and persistent.
Accompanies fish soups and starters, shellfish, medium-ripe cheeses.