16 May 2019
New vineyard Cabernet Franc at Rigoli winery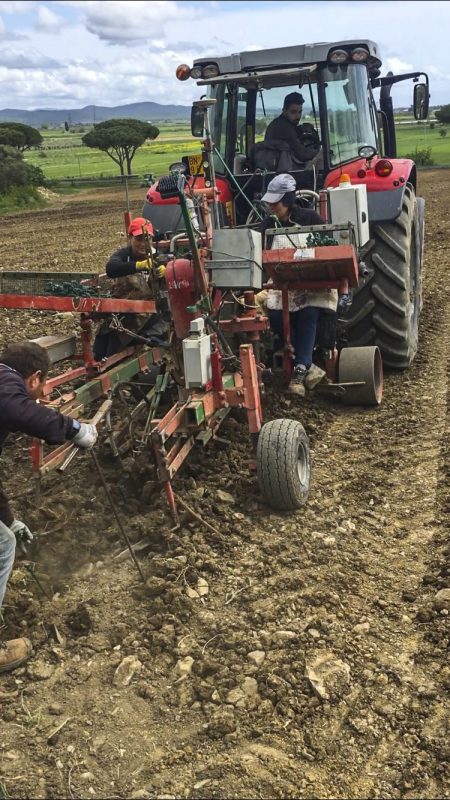 Although spring in Suvereto is slow to come, the vineyards at the Rigoli winery are expressing all their luxuriance, so It's time to start the green pruning.
After the building of the new winery in 2018, this year our company continues to grow by planting a new Cabernet Franc vineyard that has adapted so well to our climates and is already grown in our company (in ASSIOLO).
The land on which it was planted is located at the foot of a hill with a gentle slope that slopes gently. The composition is mixed clay-stone with mineral and calcareous components.
Cabernet Franc is a vine that in Val di Cornia has been able to express great wines with a great structure and unmistakable aromas.
The aromas of Cabernet Frac could not be more clair than this: pepper, pepper, smoky traces and humus (leaves) that mix with a dark fruit where we find blueberries, currants, raspberries and strawberries. Licorice, laurel, earthy traces and herbaceous background always. Mint, chocolate and violets go hand in hand. Its balsamic charge is unmistakable
On the palate it is round, warm, ample, medium-bodied but endowed with a lively freshness and above all never too heavy. A good Franc can be an addictive wine, it has a balance that encourages drinking and leaves no way out. You could confuse it with Cabernet Sauvignon, but it is not so tannic, dark and intense.
It will take a few years before the vineyard can give the first wines, but we are not in a hurry so we let nature take its time.
Explore