Instagram Album
La nostra vita in diretta su Instagram.
Another story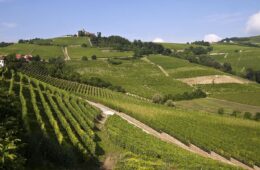 Professor Moio, do you share the idea that Italian landscapes were also shaped by vineyards? Viticulture has made a very important contribution in shaping the Italian landscape. We have an in­credible variety of climatic conditions, from the Alps to Sicily. With an enormous range of geographical contexts and...
Newsletter
Iscriviti alla newsletter.