22 January 2018
Azienda Rigoli takes part to Prowein
2018 is going to be a year of great news for Rigoli's business.
In March we will start working for the construction of the new wine cellar, an investment that our company had projected long time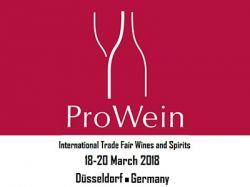 ago and that, thank to these years' efforts, is finally succeeding in realizing. The wine cellar is part of a wider plan of expansion of the company, which, with the entry of Niccolò and Edoardo, will include the realization of a new tasting room and the extension of the wineyard.
March is also going to be the month of Prowein, the world fair of Düsseldorf. An event that will allow an expansion of the company's market and exports. In this occasion we present the new productios of Stradivino and Assiolo wine.  After Germany, we are back in Italy, where we are going to take part into the awaited Vinitaly project.
In May, we are going to be, once again, at Anteprima Vini Lucca, the important event that gathers the greatest producers of the Tuscan Coast; still in May, our company will participate, together with the association 11 of wine, to the World Football Championship of wine producers, which will take place in Slovenia.
Other news are round the corner, keep following us…
Explore